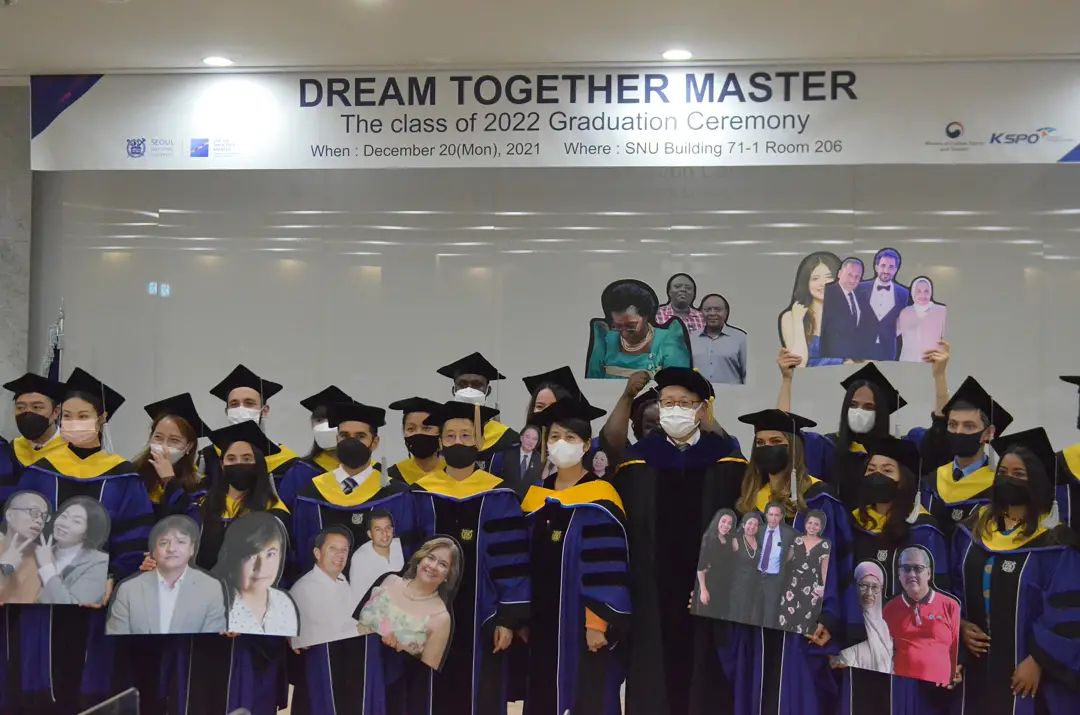 The commencement ceremony for the Dream Together Master Class of 2022 was successfully held offline on December 20, 2021, in Seoul National University. 23 DTM 8th batch students from all over the world earned master's degrees in sport management at Seoul National University after completing the intensive curriculum provided by the Dream Together Master program.
9th batch valedictorian Claudia Cardenas from Ecuador and 9th batch president Sara Mo'men from Egypt each expressed her challenging but extraordinary journey in Korea to fellow graduates and professors.
The ceremony was conducted by an invitation only basis of graduating students and professors due to government guidelines of social distancing.