1st Student Profile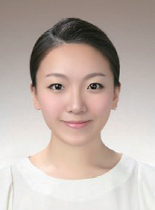 Yeo, Hyejin
Nationality: Korean
Date of Birth:
EDUCATION
Seoul National University, Korea
Master's degree in Sport Management (Dream Together Master)
Pusan National University, Korea
Bachelor's degree in Sport Science
WORK EXPERIENCE
Special Projects Manager, USA Team – 2015 Gwangju, BTI Events, USA (October 2014 – 2015)
• Coordinate the upcoming participation of the USA National Team in the 2015 World University Games in Gwangju,
Korea and facilitate the planning before and during the games.
• Help the USA Team to understand the Korean culture for better preparation.
International Cooperation, Kabaddi Competition Venue, 2014 Incheon Asian Games Organizing Committee Incheon, Korea (July 2014 – October 2014)
• Managed overall aspect of international affairs at the Kabaddi competition venue.
• Developed international relationships with VIP guests and technical officials from all over Asia.
International Coordinator, Korea Kabaddi Association (KKA), Korea (February 2013- August 2013)
• Managed overall aspect of international affairs in cooperation with the International Kabaddi Federation.
• Ensured preparation and implementation of both domestic and international events.
• Processed an employment contract of a foreign coach for the national team.
International Intern, National Collegiate Athletic Association (NCAA), USA (July 2012 – December 2012)
• Liaised between the Korea Foundation for the Next Generation Sport Talent (NEST) and the NCAA.
• Rotated in four different departments (Governance, Academic and Membership Affairs, Student-Athlete Affairs, Championships and Alliances) for the best exposure to the organizational system and process.
• Served as a Project Assistant for the 2012 Student Athlete Leadership Forum and 2013 NCAA Convention.
HONORS AND AWARDS
MVP Award, 2010 Korea Kabaddi Championship (2010)
• For an excellent performance
2012 Pusan National University Graduation Award (2012)
• For the second highest grade amongst the alumni
EXTRACURRICULAR ACTIVITIES
National athlete, Korean Women's Kabaddi Team (2010-2012)
• Participated in the 2010 Asian Games and the 2012 Women's Kabaddi World Championship.
PERSONAL
• Languages: English (Fluent), French (Beginner), Korean (Native)
• Interests: Sports, Travel, Learning languages