6th Student Profile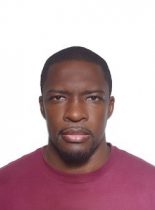 Moreno, Edgar
Nationality: Colombia
Date of Birth:
EDUCATION
Seoul National University, Korea
Master's in Sports Management (Dream Together Master)
University of Texas EL Paso, USA
Bachelor's degree in Sociology
University of Texas Austin, USA
Minor`s degree in Afro American Studies
WORK EXPERIENCE
Regional Coordinator. National Sports Tournament, Chocó, Colombia. March 2015.
Facilitate communications between Coldeportes and the state of Chocó for successful implementation of the Colombian National Sports Tournament (JDN).
Legal Representative. Social Sports Foundation EAMA, Quibdó, Chocó, Colombia. January 2009 to Present
Plan and direct community action programs design and implement community service activities promote sports entertainment keeping young people away from violence.
Legal Representative. Cimarrones Professional Basketball Club of Chocó S.A., Colombia. November 2014 to present
Maintain economic stability of the club managing sponsorship for tournaments promote love for basketball.
Director of The Sports, Physical Education and Recreational Institute of Chocó (INDECHO), Colombia. March – December 2012
Proposed the district plan for sports, recreation and use of leisure time. Formulated policies for sponsorship, promotion, overcrowding, dissemination, planning, coordination and implementation of the use of sport and leisure. Promoted physical education to contribute to the integral formation of people, including special programs for people with disabilities.
Sociologist Cultural Technology Center of Cúcuta, Colombia. June – November 2011.
Planed and directed community action programs consultant.
The Sports and Physical Education Institute of Cúcuta, Colombia. March – October 2011.
Provided advisory services for the implementation of projects that promote sports. Encouraged the creation of spaces that facilitate physical activity, sports and recreation as healthy habits.
Vice President of Board Administration from the Colombia Basketball Federation. June 2020 to present.
Basketball development on youngest basketball players, basketball social program, basketball national teams representing.
HONORS AND AWARDS
Basketball awards as professional player.
PERSONAL
Languages: English, Spanish
Interests: workouts, soccer, traveling