4th Student Profile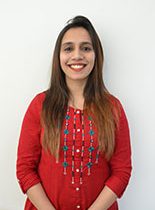 Meera, Benazir
Nationality: Indian
Date of Birth:
EDUCATION
Seoul National University, Korea
Master's degree in Sport Management (Dream Together Master)
Visvesvaraya Technological University, India
Bachelor's degree in Electrical and Electronics Engineering
EXTRACURRICULAR ACTIVITIES
Former athlete – National Short track team, India.
Bronze medal – Asian Short track speed skating trophy – 2008
Overall 39th rank in junior world short track speed skating championship – 2009/10
PERSONAL
• Languages: Korean (Level 2), English (Fluent), Hindi (Native), Urdu (Native), Tamil (native) , Kannada (Native).
• Interests: Sports, Traveling, Pets, Cooking.