1st Student Profile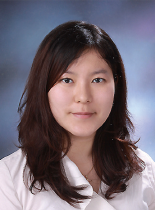 Lee, Ji Young
Nationality: Korean
Date of Birth:
EDUCATION
Seoul National University, Korea
Master's degree in Sport Management (Dream Together Master)
University of Pennsylvania, USA
Bachelor's Degree in Communication
WORK EXPERIENCE
Researcher, International Sport Cooperation Center of Korea, Korea (January 2014 - Present)
Singapore National Olympic Committee (SNOC) Assistant, Incheon Asian Games, Korea
(September 2014 - October 2014)
• Learned and experienced the operation of a sport mega-event from ground level.
• Accompanied SNOC officials to provide a great games experience in Korea, helping them in translation.
Intern, Management Support Team and Player Support Team, Suwon Samsung Bluewings Soccer Team
(June 2010 - July 2010)
• Translated relevant documents in the Player Support Team and supported hosting youth soccer events.
• Learned and experienced basic grounds on sports team management.
HONORS AND AWARDS
Best Elite Sports Development Plan Award from PSB (2007)
EXTRACURRICULAR ACTIVITIES
All-America Recognition (2006, 2007, 2008)
• 100y Breaststroke and 200y Medley Relay
2004 Athens Olympic Games, National Swimming Team Member (2004)
• 100m and 200m Breaststroke
FINA World Cup (2004)
• Third Place in 50m Breaststroke
PERSONAL
• Languages: English (Fluent), Korean (Native)
• Interests: Soccer, Writing, Reading, Attending musicals or art exhibits