4th Student Profile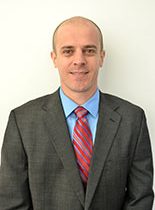 CARLOS, JUAN JOSE
Nationality: Mexican
Date of Birth:
EDUCATION
Seoul National University, Korea
Master's degree in Sport Management (Dream Together Master)
Universidad Panamericana
Bachelor's degree in Law
WORK EXPERIENCE
International/Youth Olympics Skeleton Coach.
EEUU, Canada & Austria (2010-Present)
Anytime Fitness (FRASAMEX Group) Operations Manager.
Mexico (Aug 2015-March 2016)
Brazil Bobsled team Mission Chief. World Cup Circuit;
Canada and EEUU (Oct 2014-March 2015)
THE Mexican Bobsled & Skeleton Foundation; Treasurer.
EEUU (Dec 2009-Jan 2012)
Holiday Management/Holiday Travel; Lawyer;
EEUU (May 2010-Jan 2012)
RICO Brand; Distribution Manager;
EEUU (Jul 2008-Dec 2008)
Formative Adventure; Team Building Instructor;
Mexico (Jun 2005-Dec 2007
GRUPO ADUANAL EXXIM DE OCCIDENTE (Customs Group) Legal Department Manager;
Mexico (Jun 2004-Feb 2005)
Guadalajara Customs; Legal and Operations Customs Agent;
Mexico (Jan 2001-Dec 2001)
Professional Bobsled and skeleton athlete.
(July 2004- May 2010)
• Participated in European, Americas and International Cups.
• Participated in training camps
EXTRACURRICULAR ACTIVITIES
Winter Youth Olympic Games 2012; Mexican team Skeleton Coach
Guadalajara Pan American Games 2011, Observer Program for possible Olympic candidates cities.
Federation Internationale de Bobsleight et de Tobogganing (FIBT) International Skeleton School Coach (2010)
Mexico Confederations Soccer Cup 1999, VIP area Manager
PERSONAL
• Languages: Spanish (Native), English (Fluent), Portuguese (Intermediate)
• Interests: Sports, Reading, Numismatics and Olympics Pins collector.