6th Student Profile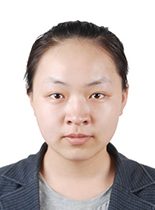 Chen, Yuhan
Nationality: China
Date of Birth:
EDUCATION
Seoul National University, Korea
Master's in Sports Management (Dream Together Master)
Beijing Sport University
Bachelor of Arts in English
WORK EXPERIENCE
• 2020.01: Lausanne 2020 Winter Youth Olympic Games, Lausanne, Switzerland – Volunteer at Media Operation Crew
a. Broadcast support: organization of media work room, allocation and booking of commentary positions, design of graphics, management of mixed zone and all other activities associated with Live TV Production
b. Liaising with sport management team to produce effective updates for meeting the requirements of media and clients
• 2019.07: 18th FINA World Aquatic Championships, Gwangju, South Korea – Volunteer & Team Assistant & Interpreter
a. Team attaches of Chinese Diving and Swimming team
b. Collaborating column article and published at www.3wiresports.com
• 2018.01— 2018.06: Federation of University Sports China, Beijing – Intern
a. Editing annual magazine of Asian University Sport Federation
b. Media liaison of international & national sporting events
c. VISA applications for athletes and administrators
d. Translating regulations of FISU, ISF and other international tournaments
• 2017.07: China-ASEAN Education Cooperation and Exchange Week, Guiyang, China – Volunteer Interpreter
a. Chinese – English interpreting for ASEAN education expects and local organizer meet-up
• 2016.06—Present: Journal of Guiyang University, China, Translator & Proofreader
a. Chinese – English translating for academic journals publishing next
• 2014.09—2015.09: Beijing Sport University Student Career Development Association, Beijing, PR exclusive,
a. Organizing Beijing Sport University Enterprise Competition
b. Organizing Beijing Sport University Application Competition
PERSONAL
Specialty in tennis, sport media & marketing, English creative writing,
Photoshop, Final Cut Pro.