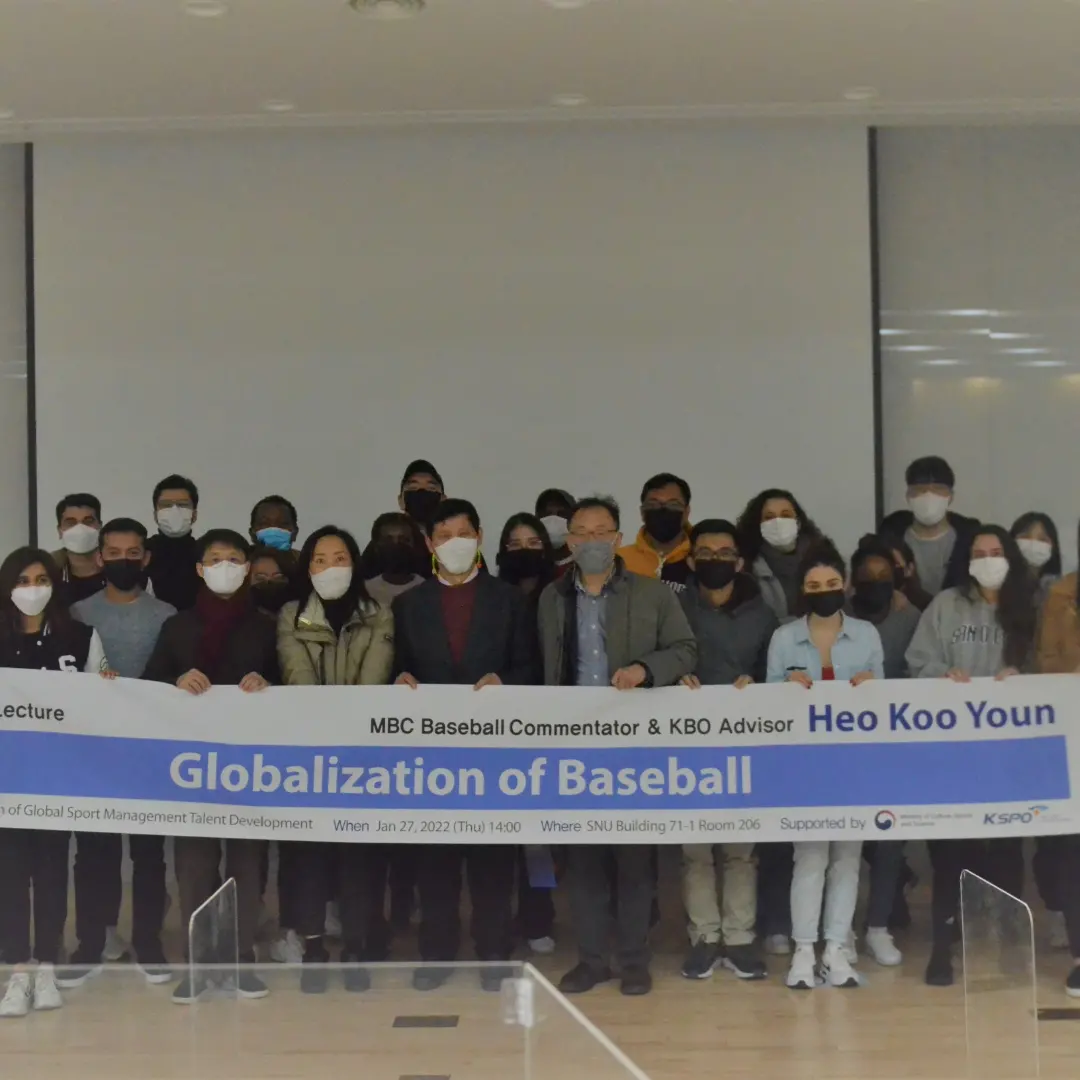 Famed baseball commentator and current favored nominee for the Korean Baseball Organization League Commissioner Heo Koo Youn held a talk on the topic of Globalization of Baseball on January 27, 2022, at Seoul National University.
Heo kicked off the lecture with a brief history of Korean baseball and how it was first introduced to Korea by American missionaries. He explained that although baseball's history in Korea is rather short, with intensive care for future baseball athletes and adequate financial support, baseball soon took a stronghold in Korean everyday life, allowing the Korean national baseball team to win the Baseball World Cup in 1982 and the gold medal in the 2008 Summer Olympics.
The Korean national baseball team currently stands third in the World Baseball Softball Confederation World Rankings.
Heo expressed that because not a lot of countries compete in baseball, with the right management and funding to foster up-and-coming athletes, countries new to baseball will be able to gain a competitive edge through baseball.
Because of this belief, Heo spends his time and effort to promote baseball in other Asian countries, most notably Vietnam and Cambodia where he builds baseball fields and donates baseball equipment.
In the words of Dr. Joon-ho Kang, the DTM Director, "Heo Koo Youn is a baseball activist."
After the lecture, a Q&A session took place where students shared how baseball was perceived back in their home countries, contributing to a discussion of the development of baseball.