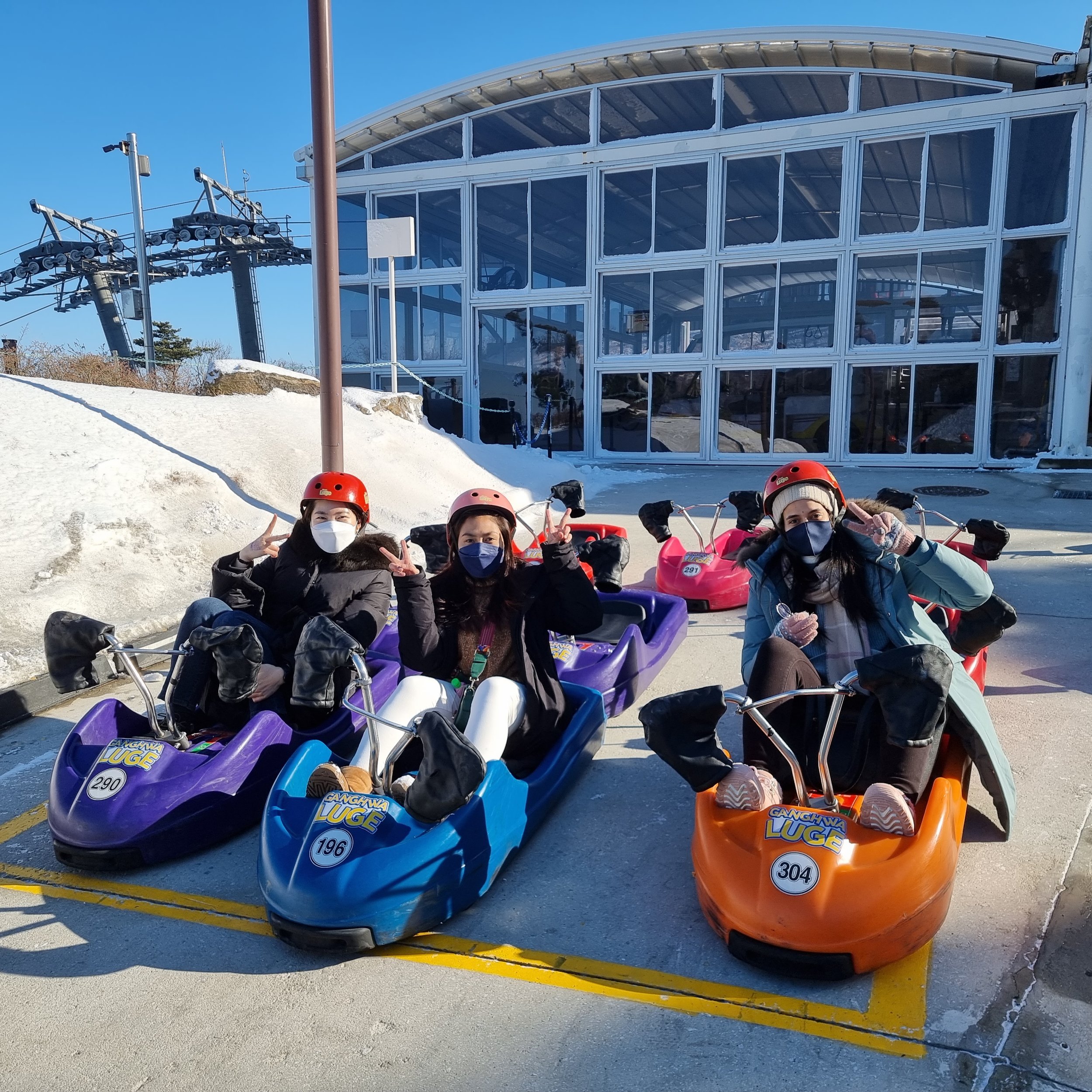 Due to ongoing restrictions due to the worldwide pandemic, the 8th batch turned to DTM's sponsor Korea Sports Promotion Foundation (KSPO) to research in depth the organizational structure and practices of one of the largest sport organizations in Korea.
Under usual circumstances, the 8th Batch would have participated in one of the many mega sport events in Korea to conduct research for the curriculum-required team project. However, with KSPO's cooperation, students were able to research various ongoing projects and departments within KSPO.
Students were divided into five different groups, and each group undertook one KSPO project or department for field research. The five different groups researched the bicycle and motorboat racing business, SPOEX, National Fitness Award, Seoul Olympic Legacy, and Korea Institute of Sport Science.
The bicycle and motorboat racing business is one of many but important fundraising business to support KSPO, and SPOEX which is derivative of the words sports and exhibition is a project that supports companies that make sport-related products. The Seoul Olympic Legacy is a project that aims to keep the legacy of Seoul Olympics alive in Korea, and the National Fitness Award is a project that has the mission to raise health awareness to all citizens so that they can live up to 100 years. Finally, the Korea Institute of Sport Science aims to provide academic research regarding sport.
Topics of the student research are in the following: Supporting the Growth of Sport Companies: Understanding the Sport Industry Segmentation in SPOEX, Bicycle and Motorboat Racing Business: Fundraising business to support KSPO, Sociocultural Legacy of the 1988 Seoul Olympic Games: New Vision of Legacy in South Korea, Examination of Korean Sport Institute of Sports Science Research Influence on Team Korea Performance on Olympic Games, and Bringing NFA 100 Close to University Students.