The Dream Together Seoul Forum 2020 was held at the SKY 31 Conference A Hall at the Lotte World Tower, Seoul, Republic of Korea, on Friday, November 20, 2020 (14:00 – 17:00) where live streaming was available through Facebook and Zoom. The theme for this year's one-day annual event was Sport for a Better World where pressing issues regarding the promotion of sports in the untact era were discussed through presentations by sport leaders from around the world.
Influential figures including Keynote Speaker Joon Oh, Professor at Kyunghee University; Jae-kee Cho, Chairman of Korea Sports Promotion Foundation; Joon-ho Kang, Director of Dream Together Master Program; Yang-woo Park, Minister of the Ministry of Culture, Sports and Tourism; Myung-ho Lee, President of the Korea Paralympic Committee; Seungmin Ryu, IOC Member and President of the International Sport Strategy Foundation; So-young Kim, Attending Member of Culture, Sports and Tourism Committee at the Seoul Metropolitan Council; Saejeong Park, Team Manager of Sport Science Team for the Future National Athletes at the Korea Institute of Sport Science; Junghoon Oh, Principal of Isu Middle School; Changho Moon, Deputy General Manager of the Seoul Shinmun Daily; Arram Kim, Manager of the Pyeongchang 2018 Legacy Foundation; Jiae Sohn, Professor at Ewha Womans University; DTM Alumni Gobinath Sivarajah, Project Manager at the Teqball Federation of Sri Lanka; Soe Soe Myar, Director of the Ministry of Health and Sports of Myanmar; and Matsepo Khau, senior officer at the Ministry of Gender and Youth, Sport and Recreation of Lesotho contributed to the discussion of Sport for a Better World.
The offline event was attended through invitation-only due to COVID-19 precaution measures.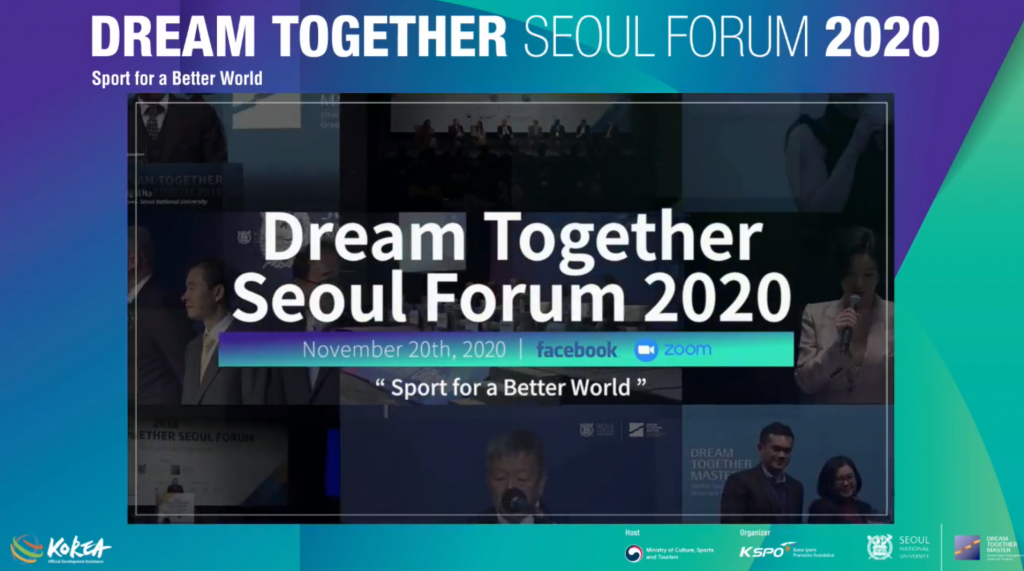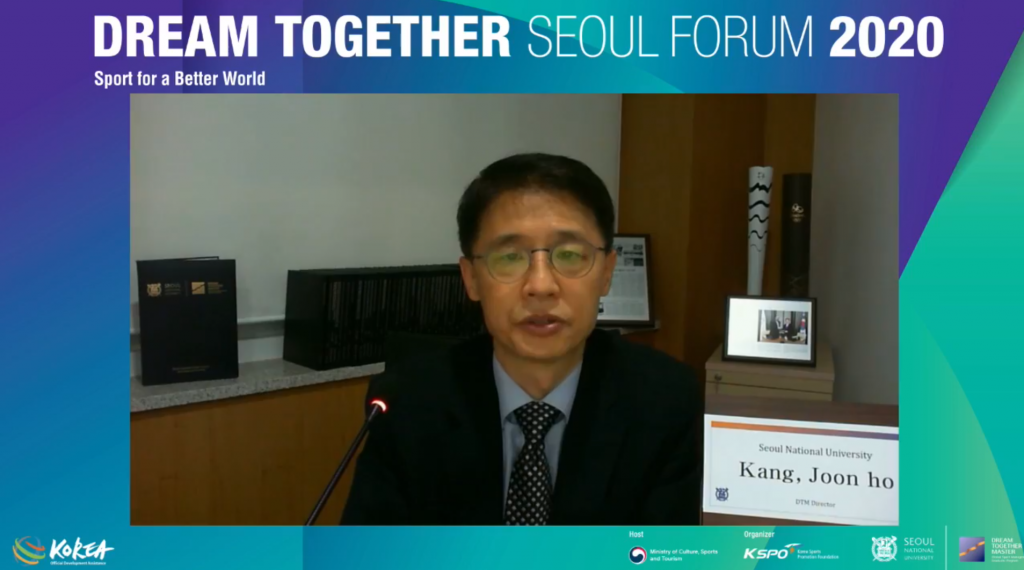 Joon-ho Kang, Director of Dream Together Master Program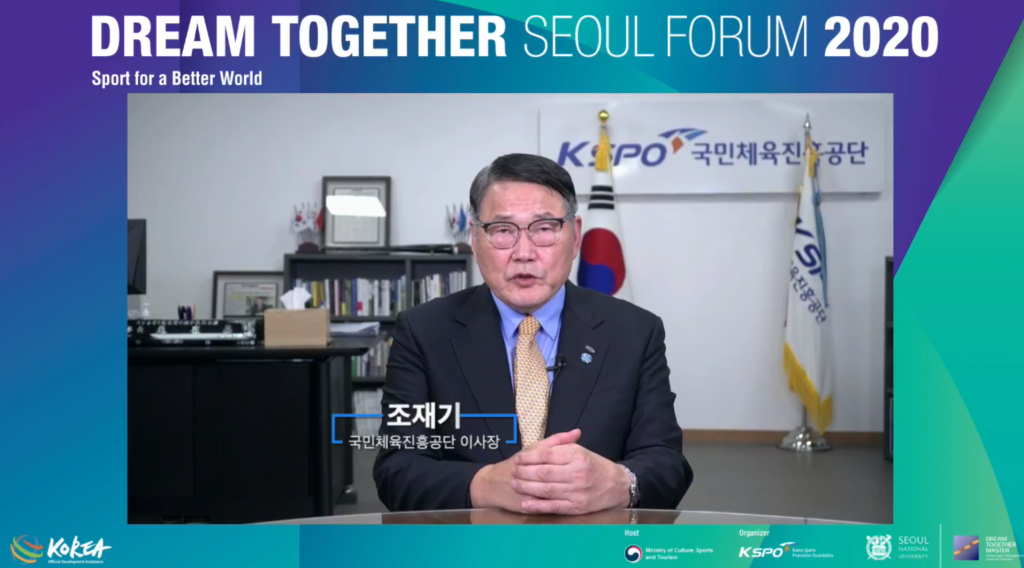 Jae-kee Cho, Chairman of Korea Sports Promotion Foundation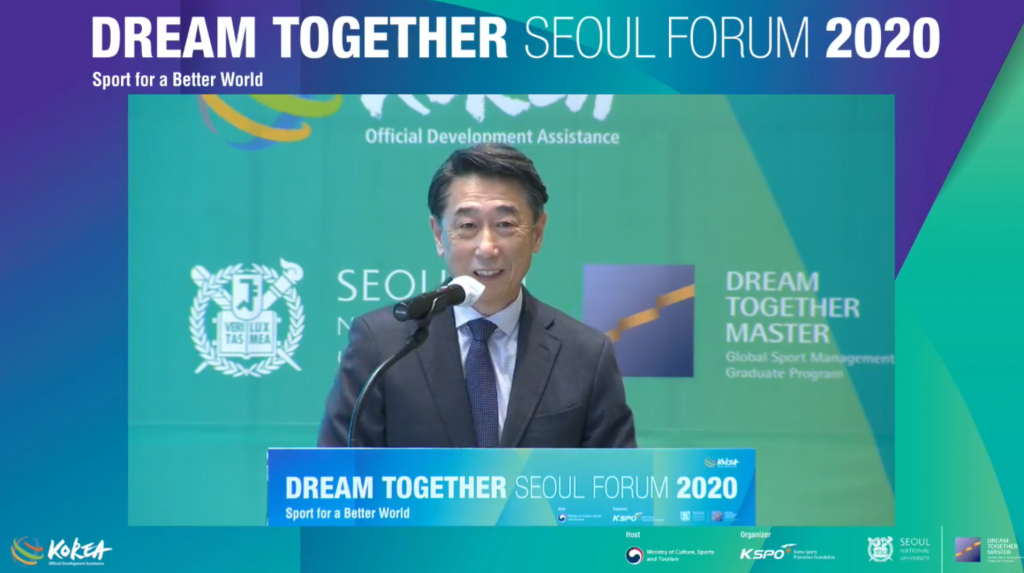 Keynote Speaker Joon Oh, Professor at Kyunghee University
Myung-ho Lee, President of the Korea Paralympic Committee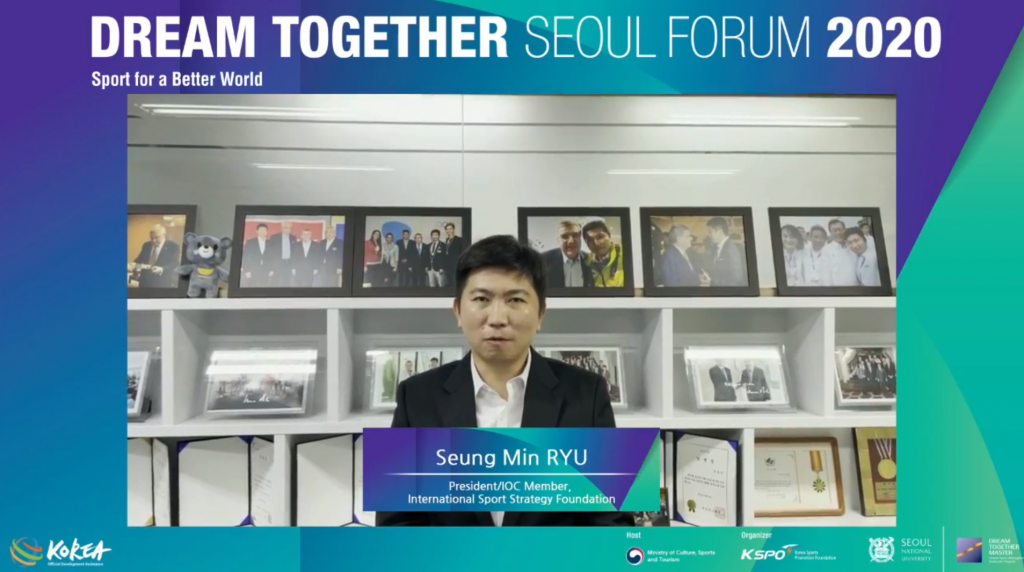 Seungmin Ryu, IOC Member and President of the International Sport Strategy Foundation